Jochen D. Muehlschlegel, MD, MMSc, FAHA
Attending Cardiovascular Anesthesiologist | Brigham and Women's Hospital
Vice Chair of Research, Director of Cardiac Anesthesia Research | Brigham and Women's Hospital
Associate Professor of Anesthesia | Harvard Medical School
As a cardiac anesthesiologist with significant subspecialty training in all aspects of cardiac disease and transesophageal echocardiography, Dr. Muehlschlegel is a perioperative physician guiding the care of very sick patients with cardiovascular disease. His particular expertise is in the area of myocardial injury and its association with cardiac specific biomarker elevation, as well as in defining the role that the ECG has in the acute myocardial injury setting immediately post cardiac surgery.
In addition, Dr. Muehlschlegel is an NIH-funded physician-scientist with an active laboratory examining the impact of genetic variation upon adverse cardiovascular events and their significance on a functional level. He is the Principal Investigator of the TRANSCRIBE study (Transcriptomic Analysis of Left Ventricular Gene Expression), which aims to identify differential expression in human left ventricular myocardium upon exposure to ischemia, examine genetic variants that determine expression changes, and characterize these changes among different disease states.
Dr. Muehlschlegel is also the Chief Scientific Officer of Team Heart, a nonprofit medical organization focused on bringing sustainable cardiac care to Rwanda, a country with a very high incidence of rheumatic heart disease. In Rwanda, he initiated the genetics of rheumatic heart disease (RECHARGE) study, to investigate the genetic signal behind rheumatic heart disease and the molecular changes that accompany the valvular pathology.
Medical School: Albert Ludwigs University Freiburg, Germany (1994-2001)

Residency: University of Florida, Gainesville, FL (2002-2006)

Fellowship: Cardiac Anesthesia, Brigham and Women's Hospital, Boston, MA (2006-2007)

Research training: Masters of Medical Science in translational genetics, Harvard Medical School, Boston, MA (2008-2010)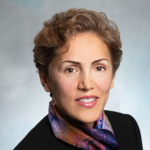 Mandana Yazdani, PhD
Research Scientist

Svetlana Gorbatov, BS, MPH
Research Assistant

James Gosnell, RN
Research Assistant

Amanda Pang, BS
Ashley H. Choi, MBI
(Master of Biomedical Informatics)
Bioinformatics

Mahyar Heydarpour, MSc, PhD
Statistics

Ian Kelly, Premed Student
1. Stone G, Choi A, Meritxell O, Gorham J, Heydarpour M, Seidman CE, Seidman JG,
Aranki SF, Body SC, Carey VJ, Raby BA, Stranger BE, Muehlschlegel JD. Sex
differences in gene expression in response to ischemia in the human left
ventricular myocardium. Hum Mol Genet. 2019 May 15;28(10):1682-1693.
PMID: 30649309;
2. Muehlschlegel JD, Burrage PS, Ngai JY, Prutkin JM, Huang CC, Xu X, Chae SH,
Bollen BA, Piccini JP, Schwann NM, Mahajan A, Ruel M, Body SC, Sellke FW, Mathew
J, O'Brien B. Society of Cardiovascular Anesthesiologists/European Association of
Cardiothoracic Anaesthetists Practice Advisory for the Management of
Perioperative Atrial Fibrillation in Patients Undergoing Cardiac Surgery. Anesth
Analg. 2019 Jan;128(1):33-42. PMID: 30550473.
3. Heydarpour M, Ejiofor J, Gilfeather M, Stone G, Gorham J, Seidman CE, Seidman
JG, Yammine M, Body SC, Aranki SF, Muehlschlegel JD. Molecular Genetics of
Lidocaine-Containing Cardioplegia in the Human Heart During Cardiac Surgery. Ann
Thorac Surg. 2018 Nov;106(5):1379-1387. PMID: 30028983
4. Saddic LA, Nicoloro SM, Gupta OT, Czech MP, Gorham J, Shernan SK, Seidman CE,
Seidman JG, Aranki SF, Body SC, Fitzgibbons TP, Muehlschlegel JD. Joint analysis
of left ventricular expression and circulating plasma levels of Omentin after
myocardial ischemia. Cardiovasc Diabetol. 2017 Jul 7;16(1):87. PMID: 28687077
5. Kelly BJ, Ho Luxford JM, Butler CG, Huang CC, Wilusz K, Ejiofor JI, Rawn JD,
Fox JA, Shernan SK, Muehlschlegel JD. Severity of tricuspid regurgitation is
associated with long-term mortality. J Thorac Cardiovasc Surg. 2018
Mar;155(3):1032-1038.e2. PMID: 29246545