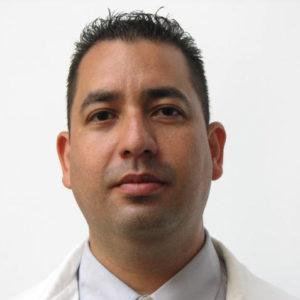 Division Chief, Post Operative Pain Service | Brigham and Women's Hospital
Associate Director of the Regional Anesthesia and Pain Medicine Fellowship | Brigham and Women's Hospital
Instructor in Anesthesia | Harvard Medical School
My interest in perioperative pain management started with a population of patients that still do not have good long term pain relief with our current approach to pain control. Rib fractures for the 65 y/o and older are a life changing event. Even if you are a young 65 y/o , once you have rib fractures the road to recovery is slow and pain management has historically been problematic and continues to be. Early on we compared the use of Epidural vs PVB for pain relief and found that the results of pain management parameters were equivocal. Due to the complexity and inherent risk of PVB and epidurals and given that most of our patients that have rib fractures are anticoagulated or will need anticoagulation, an alternative regional anesthesia approach were developed. Thus far these approaches have had mixed results. The proximal intercostal nerve block and the erector spinae blocks are two approaches that are easier to perform, but also can be used for patients that have a contraindication to paravertebral nerve blocks. Depending of the location and the number of fractures these may be good options for the complicated polytrauma patient. As we continue to find alternatives to pain control my interest are in finding long term solutions or at least solutions that can get the patient past their first few weeks of recovery.
I've worked with new medications such as VVZ-149, a dual antagonist of GlyT2 and 5HT2A glycine receptor antagonist and Liposomal bupivacaine as potential solutions for minimizing prolonged opioid use in pain control. Other areas of interest are in optimizing and developing pathways for perioperative patient care. Most of my recent research has been clinical. I'm currently working comparing the use of liposomal bupivacaine vs standard of care plain bupivacaine and the patient outcomes for various thoracic and abdominal procedures. Also working with colleagues on the placebo effect and the benefits of anti-inflammatory supplements.