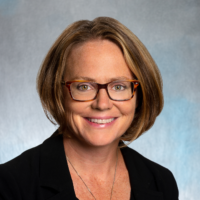 Neuroscientist and Clinical Regional Anesthesiologist | Brigham and Women's Hospital
Associate Professor of Anesthesia | Harvard Medical School
Summary
Dr. Schreiber's research has focused on the development of chronic pain after surgical injury and inflammation, ranging from the spinal level in animal models to practical investigation in postsurgical patients. Her career research goal is to translate knowledge of the important mechanistic pathways to prevent the development of chronic pain in humans in the perioperative setting. Dr. Schreiber has a background in Neuroscience, pain Pharmacology, Clinical Research, and am a board-certified Anesthesiologist.
She is particularly interested in the mechanisms by which individual differences in psychosocial processing and nociceptive sensitivity lead to enhanced pain propensity and longevity in some people, but not others. She is also focused on the accurate measurement and understanding of these differences to prospectively identify individuals at highest risk of pain persistence, so that the processes underlying this propensity may be averted.
The perioperative period is a unique opportunity, both clinically and scientifically, to translate the tremendous wealth of preclinical knowledge of mechanism into better patient outcomes. It affords the opportunity to evaluate existing and novel therapeutics in humans, in an increasingly frequent situation that involves injury occurring in a scheduled, organized setting (surgery), under the supervision of a highly trained modulator of the peripheral and central nervous system (Anesthesiologist).
Focus Areas
1. Systematic assessment of pain in clinical settings
Dr. Schreiber has employed systemic approaches including quantitative sensory testing and digital pills to answer clinical questions about general principles about pain processing, analgesic mechanisms, and differences seen in these between individuals. These studies have also revealed that those with greater generalized pain sensitivity (for example temporal summation of pain) have greater prevalence of chronic postsurgical pain.
2. Prediction and prevention of postmastectomy pain using preoperative psychosocial assessment
Dr. Schreiber's previous studies suggest that individual variation in psychosocial factors such as catastrophizing, anxiety, depression, somatization, and sleep quality play an important role in shaping an individual's risk of developing chronic postsurgical pain. In several cohorts of surgical patients, Dr. Schreiber and her collaborators observed that psychosocial differences account for a larger amount of the variability in postsurgical pain than surgical, medical, and demographic factors. Dr. Schreiber has been working to increase the awareness of acute and chronic postsurgical pain through local, national and international lectures and publications, and has served as sub-committee chair in a collaborative effort to define standard definitions, methods and measures of pain to unite the research and clinical endeavors. Her goal is to implement a tailored preoperative assessment of those risk factors that empirically prove to be predictive, using portable, brief psychosocial and psychophysical assessment.
3. Investigation of mechanisms of pain processing
Dr. Schreiber has conducted studies in both humans and preclinical models to understanding the mechanisms underlying pain persistence. In particular, Dr. Schreiber and her collaborators investigated differential brain circuitry activation in individuals with or without painful after sensations (PAS) after a prolonged painful stimulus using fMRI. In animal models, she has investigated the reciprocally amplifying interaction between immune and nervous systems, which leads to behavioral hypersensitivity and dysfunction in spinal cord and enteric nervous systems.
4. Evaluating alternative analgesic techniques to opioids
Good management of perioperative pain with little to no opioids is clearly of benefit to patients, both in terms of enhancing recovery and decreasing postoperative morbidity. Dr. Schreiber and her collaborators have conducted studies to understand the differences in self-administration of opioids, and identify problematic use patterns. In many cases, regional anesthetic techniques may be utilized to decrease pain and postoperative opioid consumption, as well as possibly decrease the risk of chronic postsurgical pain. Dr. Schreiber has collaborated with others in the pragmatic conduct of clinical investigations to build an evidence base for various regional anesthetic. She has also been active in the training of residents, fellows and colleagues to disseminate the more widespread use of these techniques. Dr. Schreiber and her collaborators have also investigated individual differences in pain processing and efficacy of non-opioid techniques such as distraction, mindfulness, and exercise-based yoga in chronic pain patients.
Professional Highlights
Honors and Awards
1999 – Patrick J. Manning Excellence in Research Award
1999 – Citation poster at Annual American Pain Society meeting
1999 – Karolinska Institute "Pain: Basic Mechanisms to the Clinic" Attendance Grant
1999 – Translational pain Course Travel Award
1999 – International Association for the Study of Pain (IASP) 9th World Congress Attendance Grant
2000-2007 – NIH MSTP training grant
2011 – Western Pennsylvania Society of Anesthesiologists Award for Best Case Presentation
2012 – American Society of Anesthesiologists Resident Research Competition Award
2013 – Simon Gelman Research Award- Translational Research funding
2014 – Eleanor Miles-Shore Research Award- BWH Scholars in Medicine funding
2016 – Featured speaker at BWH Annual Women's Health Luncheon
2018 – Best Abstract Award at the American Society of Breast Surgeons Annual Meeting
Professional Societies and Public Advisory Committees
1997-2001 FACTS (Focus on Animal Contributions To Science), President from 1998-2000
1998- International Association for the Study of Pain
1998- American Pain Society
2000- Society for Neuroscience
2007- American Society of Anesthesiologists
2007- American Medical Association
2011- American Society of Regional Anesthesia and Pain Medicine
2014- Member, Neuropathic Pain Consortium
2015- Canadian Breast Cancer Foundation study section
2015 BWH Anesthesiology Resident Selection Committee
2016- Analgesic, Anesthetic, and Addiction Clinical Trial Translations, Innovations, Opportunities, and
Networks (ACTTION): Task force on guidelines for personalized medicine trials
2016- Initiative on Methods, Measurement, and Pain Assessment in Clinical Trials (IMMPACT): Task force
on guidelines for Acute Pain measurement AAAPT, chair of working group on acute postmastectomy pain
2016- Scientific Planning Committee, American Pain Society
2017- Women in Anesthesia, Boston Chapter co-founder
2017- Study section, International Anesthesia Research Society (IARS) Mentored Research Awards
2018- Co-chair, APS Measurement of Pain and its Impact SIG
2018- Partners Institutional Review Board (IRB) reviewer
2018- Women's Health Interdisciplinary Stress Program of Research (WHISPR) grant review panel
2018- International Anesthesia Research Society early scholars program committee
2018- BWH imPROVE project member (breast cancer treatment interdisciplinary committee)
2019- ad hoc study section member VA Scientific Merit Review:RRD2
Ad hoc reviewer for journals: Acta Anaesthsiologica Belgica, Annals of Nursing and Practice, Anesthesia & Analgesia, Anesthesiology, British Journal of Anesthesia, Clinical Journal of Pain, European Journal of Pain, Journal of Clinical Anesthesia, Journal of Pain, Journal of Pain Research, Pain, Pain Management, Pain Medicine, Psycho-oncology, Regional Anesthesiology and Pain Medicine.
Education & Training
1990-1994 – University of Wisconsin-Madison, BS/BA, Psychology/German
1992-1993 – Rheinishe-Wilhelms University (Bonn, Germany), Psychology/German
1997-2007 – University of Minnesota-Twin Cities, PhD/MD, Neuroscience
2008-2009 – University of Pittsburgh Medical Center, Internship, Medicine/Surgery
2009-2012 – University of Pittsburgh Medical Center, Residency, Anesthesiology
2012-2014 – Brigham and Women's Hospital/Harvard Medical School, Fellowship, Regional Anesthesia/Research
2015 – Harvard School of Public Helath, Postgrad. Epidemiology, Clinical Study Design