Michaela K. Farber MD, MS
Fellowship Program Director of Obstetric Anesthesia |
Brigham and Women's Hospital
Associate Chief, Division of Obstetric Anesthesia,  Department of Anesthesiology, Perioperative, and Pain Medicine | Brigham and Women's Hospital
Assistant Professor of Anesthesia | Harvard Medical School
1. Postpartum Hemorrhage

My primary research evaluates coagulation during pregnancy and postpartum hemorrhage utilizing point-of-care testing (thromboelastography, TEG; and rotational thromboelastometry, ROTEM). My research has explored the use of TEG to detect coagulation changes caused by enoxaparin and to evaluate transfusion ratios using an in vitro pregnancy model. I am exploring the role of ROTEM for guiding transfusion during obstetric hemorrhage, including potential triggers for tranexamic acid and fibrinogen concentrate administration. For patients at high risk for postpartum hemorrhage, we have reported the successful use of neuraxial instead of general anesthesia, and the benefits of performing certain cases in the hybrid operating suite. The ultimate goal is to advance and refine how we understand and manage patients with obstetric hemorrhage to optimize safety and minimize maternal morbidity.

Clark A,

Farber MK

, Sviggum H, Camann W. Cesarean delivery in the hybrid operating suite: A promising new location for high-risk obstetric procedures. Anesth Analg. 2013 Nov; 117(5):1187-9.

Farber MK

, Sadana N, Kaufman RM, Liu X, Kodali BS. Transfusion ratios for postpartum hemodilutional coagulopathy: an in vitro thromboelastographic model. Am J Obstet Gynecol 2014 Apr; 210 (4): 323 e1-7.

Farber MK

, Schultz R, Lugo L, Liu X, Huang C, Tsen LC. The effect of co-administration of calcium chloride and oxytocin on maternal hemodynamics and uterine tone following cesarean delivery: A double-blinded, randomized, placebo-controlled trial. Int J Obstet Anesth 2015 Aug; 24(3): 217-24.

Farber MK

, Miller CM, Ramachandran B, Hegde P, Akbar K, Goodnough LT, Butwick AJ. Knowledge of blood loss at delivery among postpartum patients. PeerJ 2016 Aug 31; 4:e2361.
Markley JC,

Farber MK

, Perlman NC, Carusi DA. Neuraxial anesthesia during cesarean delivery for placenta previa with suspected morbidly adherent placenta: A retrospective analysis. 

Anesth Analg

. 2018 Oct;127(4):930-8.
2. Patient Safety: Establishing Unit Directives and Readiness for Crisis Management


For obstetric patients who experience unanticipated hemorrhage or other critical obstetric events, my work has emphasized multidisciplinary management for improved outcomes. With colleagues, implementation of the National Partnership for Maternal Safety OB Hemorrhage Bundle was initiated through the process of a Delphi survey, a sequential multidisciplinary survey designed to achieve consensus across disciplines. The survey drove the full implementation of the hemorrhage bundle in our L&D unit, enhancing the safety and effectiveness of our management of postpartum hemorrhage through early recognition, risk stratification, improved quantitation of blood loss, drills on hemorrhage management, more immediate access to essential medications, and transfusion protocol updates. Additional research has focused on the management of high-risk cardiac patients during labor and delivery and the use of a checklist for maternal cardiac arrest.  
Ashikhmina E,

Farber MK

, Mizuguchi KA. Parturients with hypertrophic cardiomyopathy: case series and anesthetic management of labor and delivery. Int J Obstet Anesth 2015 Nov; 24(4): 344-55.
Barrus A, Afshar S, Sani S, LaBounty TG, Padilla C,

Farber MK

, Rudikoff AG, Hernandez Conte A. Acute type A aortic dissection and successful surgical repair in a woman at 21 weeks gestational pregnancy with maternal and fetal survival: A case report. J Cardiothor Vasc Anesth 2018 Jun; 23(3): 1487-93.

De Tina A, Chau A, Carusi DA, Robinson JN, Tsen LC,

Farber MK

. Identifying Barriers to Implementation of the National Partnership for Maternal Safety Obstetric Hemorrhage Bundle at a Tertiary Center: Utilization of the Delphi Method. Anesth Analg 2018 May 17.
3. Labor Epidural Education: Consent, Teaching Tools, and Minimizing the Risk of Complications
I am interested in enhancing how residents provide obstetric anesthesia care, from the time that they obtain consent through their provision of epidural analgesia. Through research on resident education about the labor epidural technique, I have identified effective troubleshooting for epidurals that are difficult to insert; evaluated perceptions of the epidural technique among providers, looked at the influence of night float call system on epidural complication rate, and whether initiating use of nitrous oxide on the labor floor on impacts the use of neuraxial pain relief.
Sviggum H,

Farber MK

. The incidence and management of an inability to advance Arrow Flex-Tip Plus® epidural catheters. Int J Obstet Anesth 2014 May; 23(2): 113-7.
Clark A, Holck G, Mahoney B,

Farber MK

, Liu X, Tsen LC. Differences between anticipated and perceived difficulty and insertion duration of labor epidural techniques among anesthesiologists, nurses and patients. Int J Obstet Anesth 2015 May;24(2): 111-6.
Elterman KG, Tsen LC, Huang C,

Farber MK

. The Influence of a night-float call system on the incidence of unintentional dural puncture: A retrospective impact study. Anesth Analg 2015 May; 120(5): 1095-8.
Bobb LE,

Farber MK

, McGovern C, Camann W. Does nitrous oxide labor analgesia influence the pattern of neuraxial analgesia usage? An impact study at an academic medical center. J Clin Anesth 2016 Dec; 35:54-57.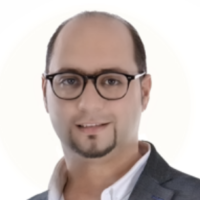 Ibrahim Abushoshah, MD
July 2, 2018
Pre-insertion ultrasound guidance for labor epidural placement in the lateral position: A randomized controlled trial of image reproducibility during labor and impact on resident and fellow learning curve.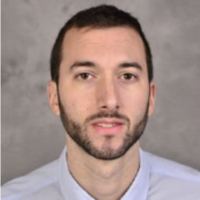 Daniel Parise, MD
August  2018
Comparison of Continuous Epidural Infusion vs. Programmable Intermittent Epidural Bolus Labor Analgesia on the Incidence of Instrumented Vaginal Delivery: An Impact Study
Shubhangi Singh, MD
August 1, 2018
Rotational Thromboelastometry for the Management of Postpartum Hemorrhage after Vaginal or Cesarean Delivery

Evaluation of an Established Nomogram for Predicting the Risk of Morbidly Adherent Placenta in Patients Having Cesarean Delivery
Fellowship: Critical Care, Brigham and Women's Hospital   
Residency: Tufts U. School of Medicine, Boston
Med School/Undergrad: King Abdulaziz University,  Jedda, Saudi Arabia
Interests/research: critical care obstetrics, echocardiography, postpartum hemorrhage
Residency: SUNY Upstate Medical University, Syracuse
Med School: American U Caribbean SOM, St. Maarten
Undergrad: U Albany/SUNY, Albany NY, Biology
Interests/research: coagulopathy in pregnancy, TAP blocks/chronic post-cesarean pain
Residency: Brigham and Women's Hospital, Boston
Med School/Undergrad: All India Institute of Medical Sciences, New Delhi, India
Interests/research: postpartum hemorrhage risk stratification, cardiac disease in pregnancy
Sharon Reale, MD
Amber Benhardt, MD
Kyle Jespersen, MD
Naida Cole, MD
Jessica Wrobel, MD
Cesar Padilla, MD
Chaim Nelson, MD
Christopher Der, MD
Holly Briggs, MD
Laura Alexander, MD
Annemaria DeTina, MD
Dan Drzymalski, MD
Lesley Bobb, MD
John Markley, MD
Kelly Elterman, MD
Dominique Arce, MD
Allison Clark, MD
Dinesh Jagannathan, MD
Elaine Pages-Arroyo, MD
Hans Sviggum, MD